Beach Club
This class will advance the guest experience through harnessing wind energy with a kite and having it pull you across the water surface on a board, similar to wakeboarding or surfing. The class will go over all the basic safety instructions, equipment, using the wind properly, and board riding skills.
To reserve, call:
(912) 602-0890
Ages 16 and up.
Months Offered: March-August
Price:
$150/hour – a service charge of 24% will apply.
Activity Information
Offered Today At
Location

Beach Club

Child Friendly

No

Dress Code

Resort Casual

Restrictions

Must be able to swim and tread water., All swimmers must wear befitting swimming attire. Cut-offs are not considered bona fide swimming attire.

Reservations

Required

Seasonal

Yes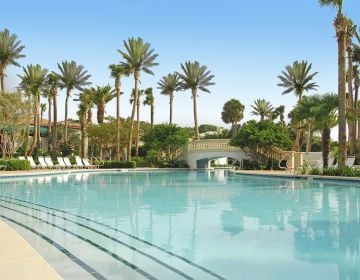 Sea Island Beach Club
With five miles of private beach along the Atlantic Ocean, three swimming pools, water slide, splash pad, and more, the possibilities are endless.