Little Known Secrets of the Colony of Georgia
Monday, September 16, 5:30 p.m.
Spanish Lounge
Sea Island resident and documentarian Lance Tōland will lecture on the real history of the founding of the colony of Georgia. This is the fourth in a series of Tōland productions including " The South Takes Flight," "Redfern," and "The Golden Isles at War."
This work reveals the little known history of the largest contingent of Jews to arrive in the colonies in 1733. The historical account of how 41 Jewish immigrants came to, and ultimately saved the 13th colony from disaster sheds new light on the Jewish contribution that helped shape our great state and our nation. Program will last approximately one hour with Q&A to follow.
Event is complimentary and open to Resort Guests and Sea Island Club members. Reservations required, .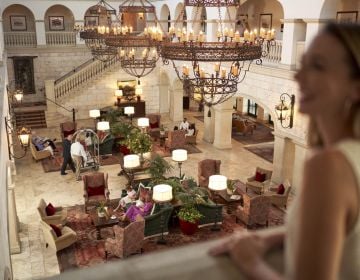 The Cloister Colonial Lounge
Vibrant and visually stunning, suites in the Main Building have river and Cloister views. Here you're surrounded by activity, close to wherever your day will take you.