New Year's Day Brunch
The Mizner Ballroom
Ring in the New Year with brunch in the Mizner Ballroom. Enjoy a brunch buffet, Veuve Clicquot and live music.
Price:
$95/person – A service charge of 25% will apply.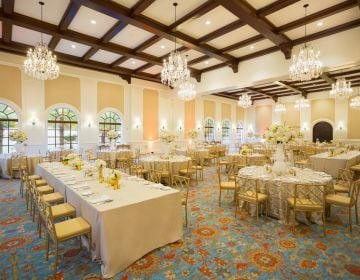 Mizner Ballroom
Tucked around in its own corner of the ballroom section of The Cloister, the Mizner Ballroom is a flexible space used for weddings, meetings, and events, adjacent to the private Mizner Courtyard and near the Ballroom Porte-Cochere entrance.