In-Room Dining
American Cuisine at Sea Island
When Hunger Comes Knocking...
Deliciousness comes right to your door, from a perfect Southern breakfast to a late night charcuterie and wine. Or maybe even a Gold Brick Sundae or cookies and milk before bed. From Georgia Shrimp and Grits at The Lodge to Grilled Filet Mignon at The Cloister. You can enjoy some of our signature Sea Island dishes, guest favorites, and more from the comfort of your elegant Sea Island room or suite.
Whether you're on a romantic getaway, tired from a day's activities, or just don't feel like going anywhere at the moment, choose from regional selections from the South, fresh dishes from our coast, inventive creations from our culinary team. From sunup to well past sundown, we've got every craving covered.
Information
Open Today
Hours :
6:00 am - 1:00 am
Location

Cuisine

American

Price Range

$$$

Meals Served

Breakfast, Lunch, Dinner, Sweets & Treats
In-Home and Catering Options
Not staying at The Cloister or The Lodge? You can still get world-class dining delivered to your doorstep. Stay in for dinner, relax in your own space, enjoy the company of family or friends, lounge a little longer in your most comfortable clothes. Customized family-style meals, from our kitchens to your Sea Island home. All you have to do is serve—and enjoy!
Want a meal to really impress? Host a breakfast or dinner with your own private chef. Or learn a trick or two with private lessons with a professional chef from one of our own celebrated kitchens, who will demonstrate practical techniques and trade secrets of some of our favorite dishes. Have your meal, and eat it, too. And thanks to the recipe, you can enjoy it again and again.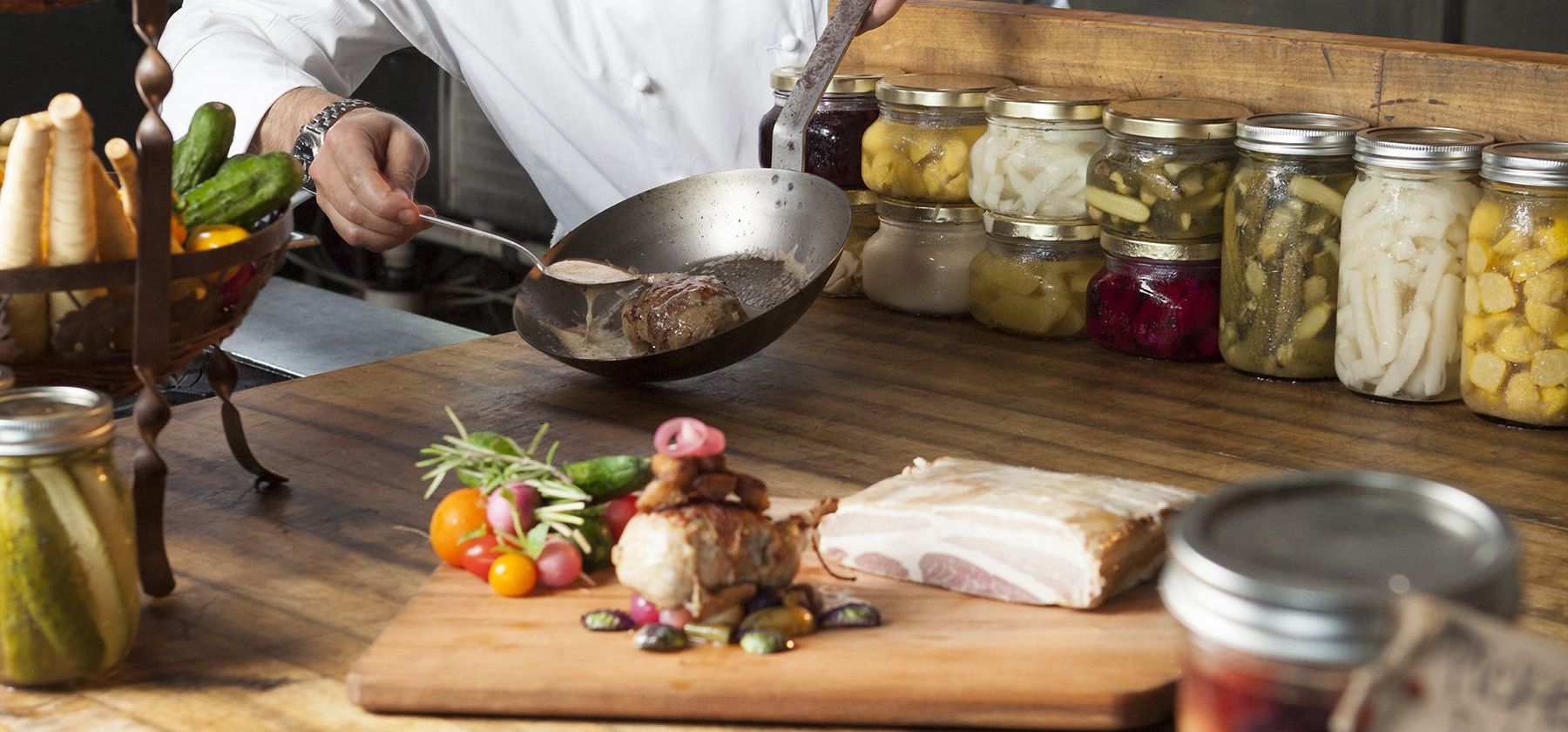 Sometimes it's nice to stay in for dinner. Relax in your own space, enjoy an unhurried chat with family or friends, lounge a little longer without a thought of dress codes or reservations. Or meal preparation. Because our in-home drop-off service can provide a delicious meal, delivered to your dining room table. All you do is serve—and enjoy!
Offered on Sea Island only.
Allow one of our chefs to demonstrate and teach practical techniques in one of our kitchens. Perfect for families or a day with friends. We take care of clean-up, too, so all you're left with is Five-Star memories, along with the recipes and dishes you brought to life. Subject to chef availability.
Family-style meals delivered directly to your Sea Island home. Can either be a full dinner meal or for a get-together with friends and family to celebrate a special event. Menus can be customized to make sure each guest has the perfect selection. All you have to do is plate it up. And enjoy!