Mark your calendars and watch the deserving champion as they earn their place in tournament history when the 13th Annual RSM Classic returns November 14-20, 2022. The Seaside and Plantation courses at Sea Island Golf Club play host to the event, where spectators and pros experience the rich history, culture, and genuine hospitality of the area. With the help of tournament host and chairman Davis Love III, the Davis Love Foundation, and title sponsor RSM, this official PGA TOUR event draws top players from the TOUR, including the many players who live, train, or play at Sea Island.
To date, The Davis Love Foundation has given more than $17.6 million to charity. Proceeds from The RSM Classic benefit numerous local, regional, and national charities including Special Olympics and the Boys and Girls Clubs of Southeast Georgia.
Course Schedule
Be sure to plan your stay around course closures due to tournaments, events, aerification, and other maintenance.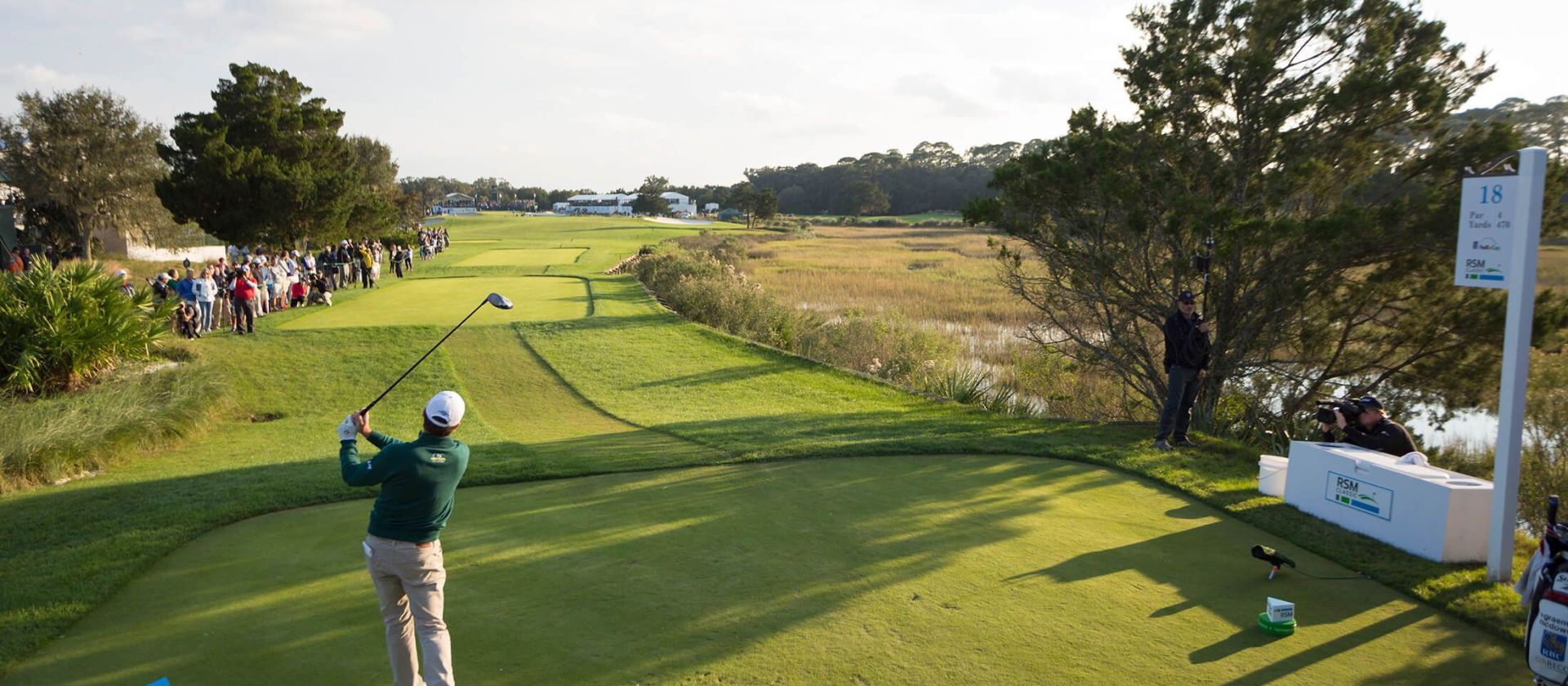 Golf History
Records have been set, championships have been hosted, and memories have been made beyond measure. Sea Island and golf have been linked through time from the Sea Island Golf Club's early beginnings in 1928.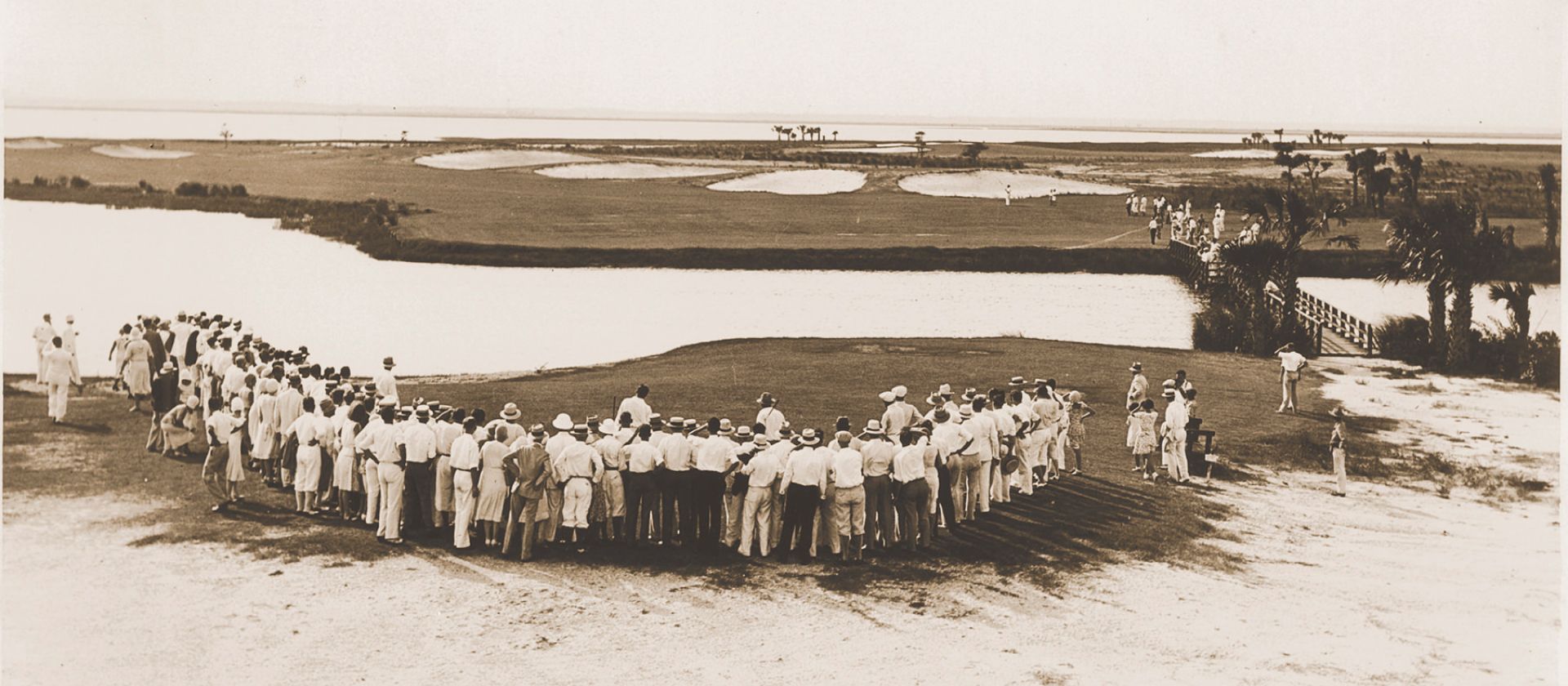 Golf Courses
Legendary Scottish links style, a course remade by the champion players that grew up playing it, and a solid favorite that appeals to a broad range of players. Let's play.
A legendary Scottish links style, surrounded by tidal creeks, dunes, salt marshes, and the Atlantic Ocean.

The result of Mark and Davis Love III re-designing the course they grew up playing.

Surrounded by towering Georgia longleaf pines, sleepy native oaks, and dramatic greens.
Golf Performance Center
When you offer the finest golf instruction in the world, you build a facility to match. A place where anyone from novices to champions find a unique, multidisciplinary approach to golf instruction. World-renowned golf instructors and a team of experts at the top of their game. You don't have to be a PGA TOUR pro to train like one. And have a great time. Because at Sea Island, having a fun day out on the course is the name of the game.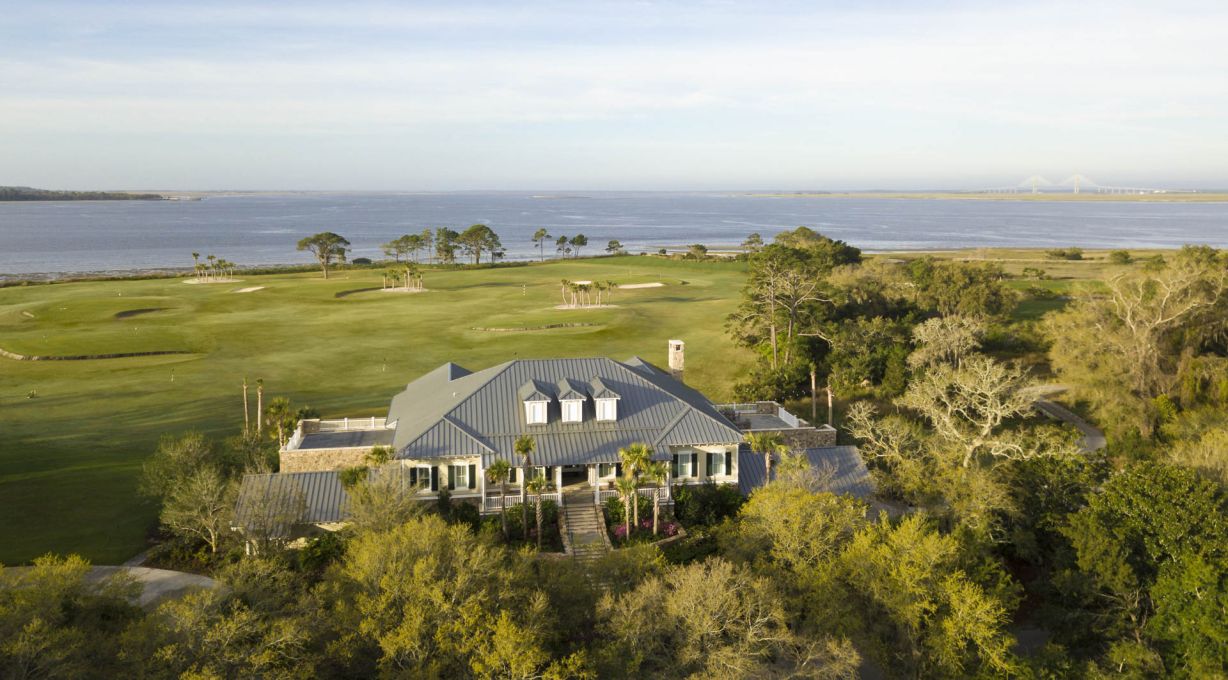 Golf Groups
Breathtaking courses. Golf concierge. Renowned Golf Performance Center. And some of the best accommodations in the country. There's simply no better place for that golf trip with your buddies or a corporate outing.