Where everyone hopes the meeting runs long.
A space for every occasion, with 30,000 square feet of flexible indoor meeting space for groups from 5 to 500. An island full of outdoor venues, and nearly 400 inviting guest rooms. And our team's creativity and ingenuity to do just about anything. It all adds up to a conference, executive retreat, or celebratory gathering that is distinct and unforgettable.
Not to mention a near 100-year history of gracious hospitality and a natural coastal setting that is private and exclusive. With service from four airports—Jacksonville and Savannah international airports, the Brunswick Golden Isles Airport, and the nearby private St. Simons Island Airport—our location and accessibility can't be beat. We take care of you, your group, and every detail.
Start Planning
or call us:
If you have your own RFP, please submit it to [email protected]
Meeting Services
There's no idea too big or vision too grand. Our one-of-a-kind team is capable of conjuring up unique concepts in any setting—ballrooms, meeting rooms, on the beach, under ancient oak trees, or onboard the Sea Island Explorer, our custom 71-foot yacht—with custom personal touches and Forbes Five-Star attention to detail from start to finish.
Menus, floorplans, guides. Here are a few helpful tools to get you started before we bring your event to life.

Our event and design team is an in-house gem, here to bring imagination to your perfectly set table and an outstanding experience to your event, from start to finish.

Award-winning chefs and talented culinary team. Complete in-house interactive technology support. And expert logistical transportation support. We've got all the bases covered.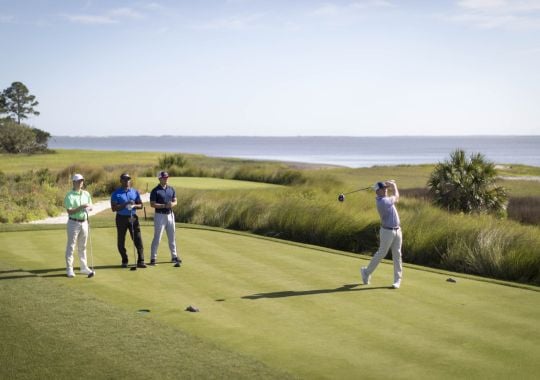 Our golf credentials alone are enough to draw even the most discerning group to our shores. Breathtaking championship courses. Renowned Golf Performance Center. But add a one-of-a-kind destination with endless ways to spend your days, and you're knocking your golf trip out of the park.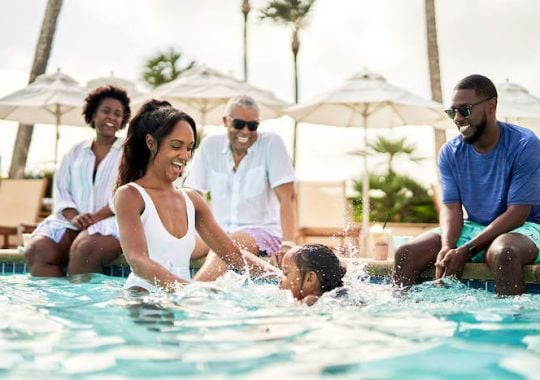 Multi-Generational Reunions & Celebrations
Activities and settings to appeal to every interest and age. Family reunions. Holidays and milestone celebrations. All customized and supported by a team dedicated to making your gathering a memorable experience. With a variety of accommodations and dining options. The perfect place to come together.
Group Activities
When you want to take it outside, we've got plenty of wide-open spaces for activities beyond the boardroom. A competitive tournament, friendly shooting competition, or relaxing visit to the spa. Nature activities, hawk walks, turtle patrol. Cooking school, mixology class, or even a fun night of bowling at the Sea Strike & Pub. A waterfront experience at our lowcountry venue Rainbow Island or an event on the Golf Performance Center lawn. If you come up with an idea, we'll make it happen.