The Market's Take-n-Bake Thanksgiving Menu
The Market
Take and bake your holiday feast this year from The Market with their menu of family-style á la carte options. Orders must be placed in advance and a pick-up time scheduled prior to Thanksgiving Day. Orders will be accepted through Saturday, November 19. The last day to pick up items will be Wednesday, November 23.
Please contact The Market at (912) 634-3994 between 8 a.m.–5 p.m. Monday–Saturday, or email [email protected]. The cutoff date for orders is Saturday, November 19. 
Price:
Á la carte – A service charge of 24% will apply.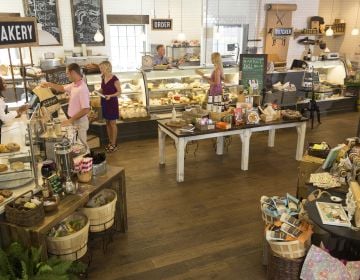 The Market
The Market is a truly local shop, proudly showcasing Georgia's farmers and producers. Whatever reason brings you around the table, The Market has everything you need.