A Tasting at The Market featuring Beach Cow Nut Company and Georgia Grinders
The Market at Sea Island
Join us this Saturday for a double dose of Georgia-based products and tastings at The Market! The founders of Beach Cow Nut Company, Jeff Montaigne, and Georgia Grinders, Jamie Foster, are presenting a variety of their products for tasting and purchase from 11 a.m.-2 p.m.
Beach Cow Nut Company is based on St. Simons Island and serves some of the most delicious boiled peanuts and flavored pecans you will ever taste.
Georgia Grinders is based in Chamblee, Georgia and believes that food should be real and minimally processed. Their nut butters are simple, clean, delicious, and made in small batches! With zero added sugar and oil, Georgia Grinders premium nut butters are the most versatile, nutrient dense pantry staples that will fuel the adventurous lives of all ages.
Open to Sea Island members and guests, and general public.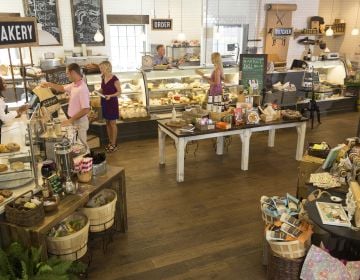 The Market
Coffee and breakfast, made-to-order sandwiches, grab-and-go-salads, as well as Take-'n'-Bake entrées for dinner to go. A local shop, with everything from fresh baked goods to special gifts to fine wine. A short drive from the resort down Sea Island Drive on St Simons Island.