Menorah Lighting
December 10-12, 5:23 p.m.
December 13-15, 5:24 p.m.
December 16-17, 5:25 p.m.
Join us by the Cloister Colonial Lounge fireplace each evening to celebrate the lighting of the menorah during Hanukkah.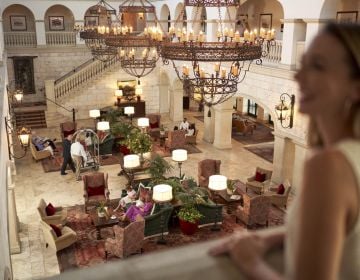 The Cloister Colonial Lounge
Vibrant and visually stunning, suites in the Main Building have river and Cloister views. Here you're surrounded by activity, close to wherever your day will take you.