Pet CPR Awareness Class
The Cloister Oglethorpe Room
This class is ideal for anyone who loves animals, providing an overview of what to do for a pet in an emergency situation prior to receiving veterinary care. Learn how to check for a pulse and regular breathing in your pet along with CPR techniques for your furry family members.
Please DO NOT bring your pet with you to the course. Practice pets will be provided by the instructor. Appropriate for ages 15 or older without an adult; ages 12-15 must attend with an adult.
Limited availability – reservations required.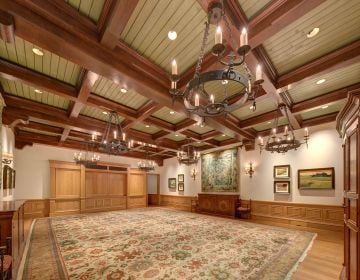 Oglethorpe
With hidden display board, wooden beamed ceilings, for up to 76 guests. 1,064 sq ft