39-foot Contender Fishing Trips
The Cloister Dock
Enjoy bottom fishing over an artificial reef. Hit the Gulf Stream for tuna, marlin, and more, or live-bait fish for mackerel, cobia, barracuda, and sailfish. 1-6 people.
To reserve, call:
(912) 638-5145
Offered Year Round
Price:
$500/2-hour Boat Rides
$1,000/4-hour Nearshore Fishing
$1,650/6-hour Offshore Fishing
$2,200/8-hour Offshore Fishing
2-8 hours
Activity Information
Not Offered Today
Location

The Cloister Dock

Child Friendly

No

Dress Code

Resort casual

Reservations

Required

Seasonal

No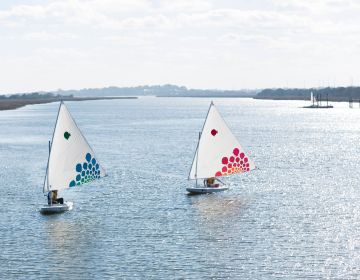 The Cloister Dock
Fish or crab, catch a critter or two, and see how much the river and marsh change with the tide.