Beach Club
Stay cool by the pool with a private cabana, serviced by our Beach Club staff. Includes air conditioned sitting area with a TV, stocked refrigerator, private shower and bathroom as well as four chaise lounges, umbrellas, and towels on the Adult Pool deck. Soaking up the sun has never been so comfortable! Ages 21 and up.
All swimmers must wear befitting swimming attire. Cut-offs are not considered bona fide swimming attire. Guests under 21 are not permitted on the Adult Pool Deck or in the Adult Pool Cabanas. 
Offered Year Round
Price:
$800/day, $1200/day during holiday periods. 
Activity Information
Offered Today At
What's Included
Adult Pool Cabanas
4 Chaise Lounges, 2 Umbrellas, Bathroom and Shower, AC, TV with Cable, Bluetooth Speaker, 1 Couch, and 1 Mini Fridge.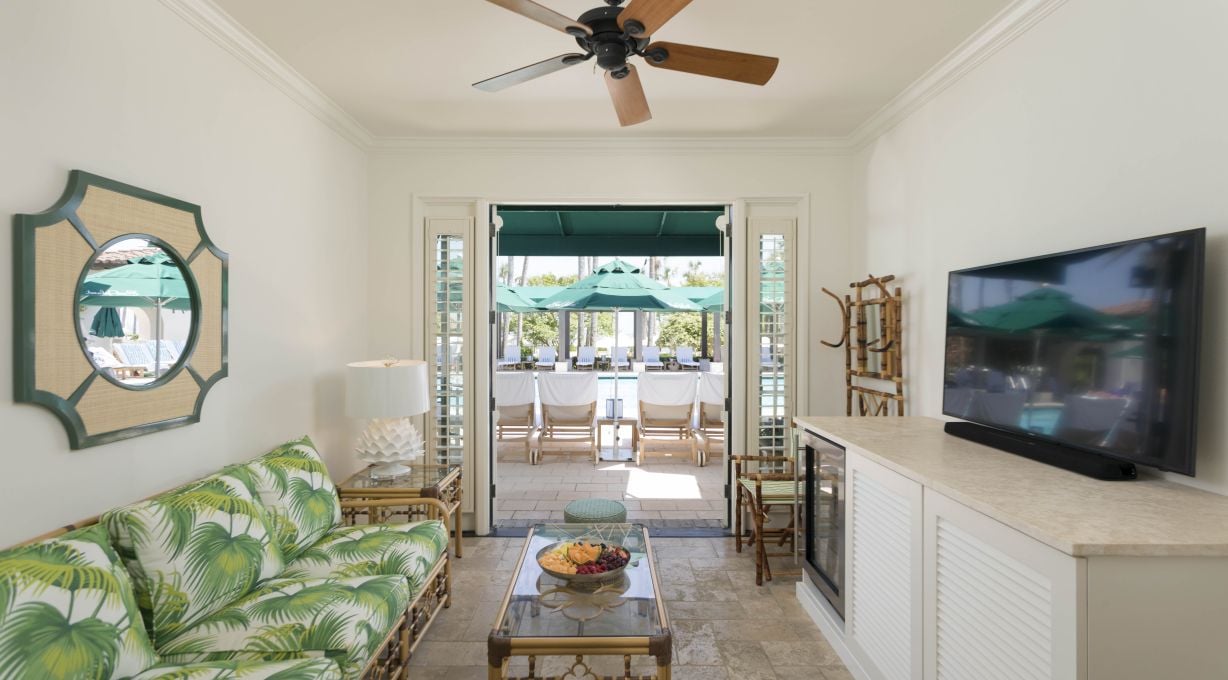 Location, Location.
The Adult Pool Cabanas are located on the Adult Pool Deck. Check-in is located at the Adult Pool Host Stand.