Fort Frederica Driving Tour
The Cloister Colonial Lounge
Experience a tour of Fort Frederica National Monument. Meet in The Cloister Colonial Lounge.
To reserve, call:
(912) 291-4567
Tour available by request.
Offered Year Round
Price:
$55/person – A service charge of 24% will apply.
Activity Information
Not Offered Today
Location

The Cloister Colonial Lounge

Child Friendly

No

Reservations

Required

Seasonal

No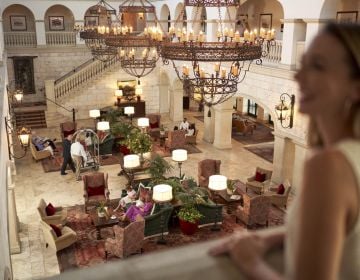 The Cloister Colonial Lounge
The Cloister Main Building's lobby is beautiful, awe-inspiring, and grand. But it's also a hub of activity, often the starting point for wherever your day will take you or simply a pause to savor a quiet moment. From check-in to check-out, live music to holiday receptions, waiting for friends and family to watching people go by, The Cloister Colonial Lounge is somehow full of life and quiet, all at the same time. A stopping point. Or your destination.