Beach Club
Includes two upright chairs with covers, an umbrella, a Bluetooth speaker, table, cooler with water, snacks, and a beach attendant.
Offered Year Round

Price:
$85 for set-up/day, $35/each additional chair/day – A service charge of 24% will apply.
Activity Information
Offered Today At
What's Included
Private Beach Setups
2 Upright Chairs with Towels, 1 Umbrella, Bluetooth Speaker, Bottled Water, and 1 Side Table.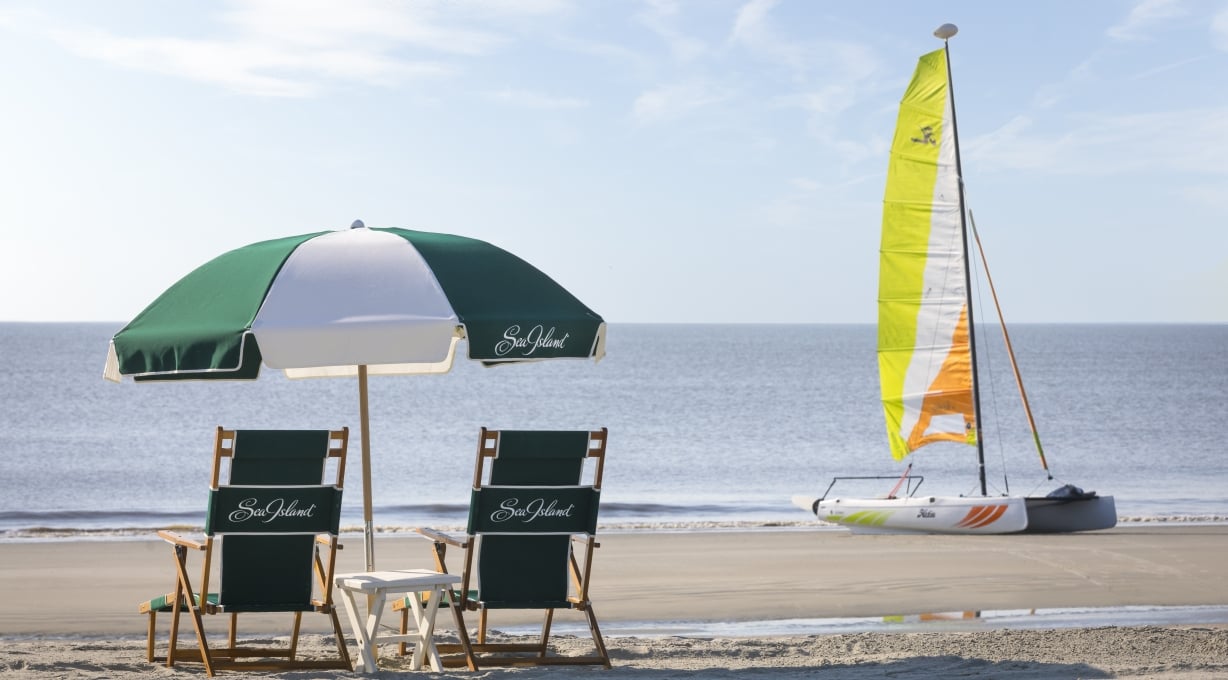 Location, Location.
The Private Beach Setups are located to the right of the Water Sports Center. Check-in is located at the Water Sports Center.