Whether you have never surfed before and always dreamed of learning or if you just want to improve your existing skills, we have the coaching that will enable you to reach your goals. Our programs consist of personalized surf instruction on the beach, in the water, and professional surf photography and videography. The focus of our sessions is on water safety and surfing instruction while having fun in the sun.
Price inlcudes all surfing equipment and a meal. Limited to 6 guests per camp.
Months Offered: March-October
Price:
$150/person – A service charge of 24% will apply.
Location

Beach Club

Child Friendly

Yes

Dress Code

Resort Casual

Restrictions

Must be able to swim and tread water.

Reservations

Required

Seasonal

Yes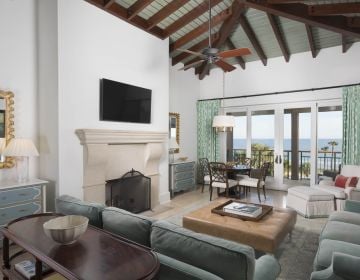 Beach Club
Rooms and suites adjacent to and above the Sea Island Beach Club, with its three pools, water sports, activities, and Camp Cloister.