Memorial Day Total Body Workout
Fitness Center
Join the Sea Island fitness trainers for a Memorial Day total body workout consisting of planks, push-ups, squats, and a run.
Price:
$55/person – A service charge of 22% will be applied.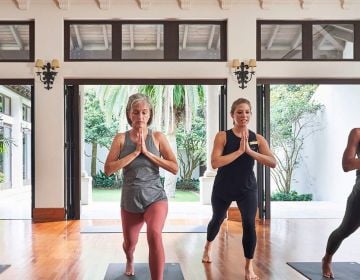 Fitness Center
Join us for a class or work out on your own. Motivate yourself or meet up with a personal trainer. With an extensive modern facility and dozens of group classes each week, Sea Island's fitness offerings and services will keep you on your toes.