New Year's Eve 5k
Beach Club Entrance
Join the Fitness team for a family-friendly run, jog, and walk 5k at the Beach Club.
Price:
$65/person – A service charge of 24% will apply.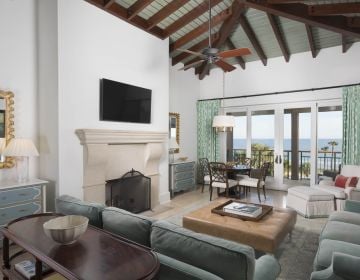 Beach Club
Rooms and suites adjacent to and above the Sea Island Beach Club, with its three pools, water sports, activities, and Camp Cloister.