Reindeer Dash Family Fun Run
Beach Club
Grab your antlers and sleigh bells for this traditional family fun run – a one-mile jog down the beach. Meet on the Beach Club lawn. A prize will be awarded to the best holiday-dressed runner! Open to all ages.
8:00 a.m. Check-In
8:30 a.m. Start Time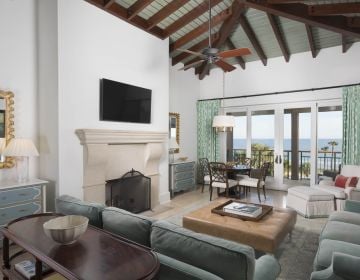 Beach Club
Rooms and suites adjacent to and above the Sea Island Beach Club, with its three pools, water sports, activities, and Camp Cloister.