Sea Island Sporting Classic: Seminole Cup
Broadfield
Deep in the 5,800-acre wilderness sanctuary of Broadfield, Sea Island's Sporting Club & Lodge, shooters will gather for a celebrated sporting clays tournament: the Sea Island Sporting Classic and Seminole Cup. Over five days, participants will vie for top prizes—$50,000 (minimum) cash purse, plus $20,000 in other prizes.
The tournament began 29 years ago as a promotion for Seminole Gunworks at a small shooting club in Florida. For the first 21 years, the shoot was operated by Randy Mitchell, father-in-law of Sea Island's Director of Outdoor Pursuits, Jon Kent. So you could say it's a bit of a family affair. Sea Island is proud and honored to host this championship event for the eighth time.
See how you match up against the pros, enjoy the serene beauty of Broadfield. And have a good time. It's time for another great shoot.
Want to learn more about the Sea Island Sporting Classic and Seminole Cup? Listen to Tournament Director Jon Kent on Shotgun Sports USA Podcast.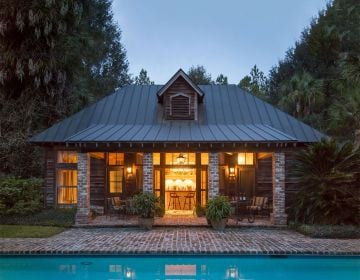 Broadfield
Located off of the main Sea Island property less than an hour drive south near Woodbine is Broadfield, A Sea Island Sporting Club and Lodge. Reserved as a compound for idyllic secluded getaways for up to 18 people, its natural setting make it perfect for hunting, shooting, falconry, and fishing, as well as farm-to-table meals from Broadfield's own chef.