Thanksgiving Day 5k
Beach Club Entrance
Join the Fitness team for a family-friendly 5K. Check in on Tuesday or Wednesday between 2–5 p.m. at the Fitness Center. Race will begin at the entrance of the Beach Club. Prizes awarded at the end of the race. Commemorative t-shirt and breakfast included.
Price:
$65/person – A service charge of 24% will apply.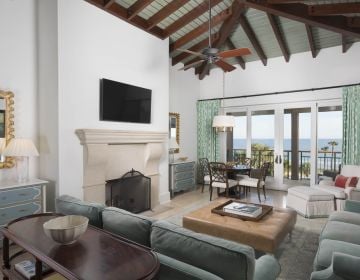 Beach Club
Rooms and suites adjacent to and above the Sea Island Beach Club, with its three pools, water sports, activities, and Camp Cloister.