Women's Golf Getaway Weekend
May 17–20, 2019
Sea Island Golf Performance Center
Our Women's Golf Getaway Weekend is a three-day ladies golf school for all skill levels. The school includes a welcome reception, two "nine and wines", cart/greens fees during instruction, and 15 total instructional hours with Sea Island Golf Performance Center instructors Gale Peterson and Chrissy Felton. Space is limited. $1975/person, accommodations not included. Reservations are required, 912-638-5119.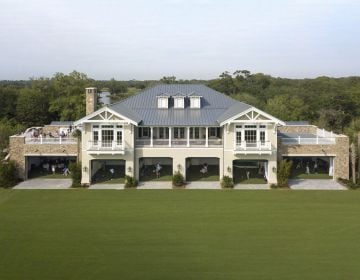 Golf Performance Center
We could tell you about our beautiful state-of-the-art 17,000 square-foot facility. Or the personalized golf instruction delivered by a team of world-renowned golf instructors. But the one thing we always want to be sure of? Did you have fun?