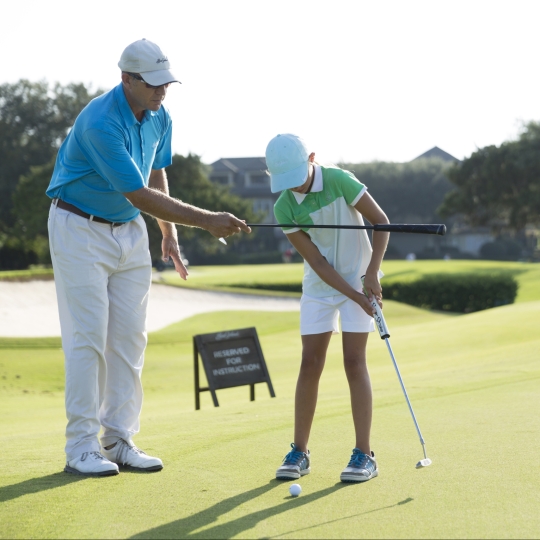 Train like a top touring professional with instruction from Daniel Gray, Jared Zak, Chan Reeves, and several other elite specialists. This camp is for the motivated junior player looking to develop a personalized plan for improvement and learn to practice and play golf more efficiently. In this comprehensive camp, we will focus on long game, short game, mental game, and golf fitness with an emphasis on course management and tournament preparation. This is a golf intense weeklong program that is structured to prepare juniors for competing successfully at a national level. We cordially invite you to join us for a memorable experience. This program is designed for players ages 12-18 that have a handicap of 10 or less.
Daily Schedule:
9 a.m.-12 p.m. Instruction
12-1 p.m. Lunch with the Instructors
1-5 p.m. Practice and/or on-course instruction
Dates: June 6-10, July 11-15, and July 25-29, 2023
Eligibility: Age 12–18/handicap 10 or less
Fee: Resort Guest: $2,850 / Club Member: $2,295
Any camp with less than three students may require a schedule modification.
Highlights:
34 Instructional hours
Clubfitting and equipment evaluation
Daily lunch with instructors
3:1 Student/Teacher ratio
Instruction with Morris Pickens (Mental Game)
Instruction with David Angelotti (Putting)
Golf Fitness with Randy Myers
On-course instruction
Video analysis
Sea Island Gift Bag
Friday Elite Dinner and Mini Golf
Player Performance Evaluation