What was your favorite memory from your Sea Island Wedding?
The fantastic dinner in The Wine Cellar with our loving family and close friends!
How did you hear about Sea Island?
Joann's daughter, a hotel professional, recommended it.
What was the inspiration for your décor/theme of your wedding?
A gardenia theme conveying the message of love, trust and dreams for the future.
After the wedding was over, were you pleased with the details? How would you describe your experience at Sea Island?
The entire process from beginning to end was an experience we will never forget, it was remarkable!! Chelsea Powell was phenomenal. One of our guests said, "I've been to many weddings, but I've never been to one as fabulous as yours!"
Wedding Date: April 15, 2018
Ceremony Location: The Cloister Chapel
Reception Location: The Cloister Wine Cellar
Bride: Joann Schmitt
Groom: Jim Carnes
Wedding Manager: Chelsea Powell
Hair Stylist: Jenna, The Spa at Sea Island
Makeup Artist: Jenna, The Spa at Sea Island
Gown Designer: Boca Bridal
Tux Designer: Calvin Klein
Bridesmaid Dress Designer: Saks
Bridal Shoes Designer: Kenneth Cole
Rehearsal Dinner/Welcome Party Location: Tavola
Bridesmaids Luncheon Location: Southern Tide
Ceremony Music Coordinator: Pegge Ealum
Photographer: Theresa, Darkroom Photography
View Other Real Weddings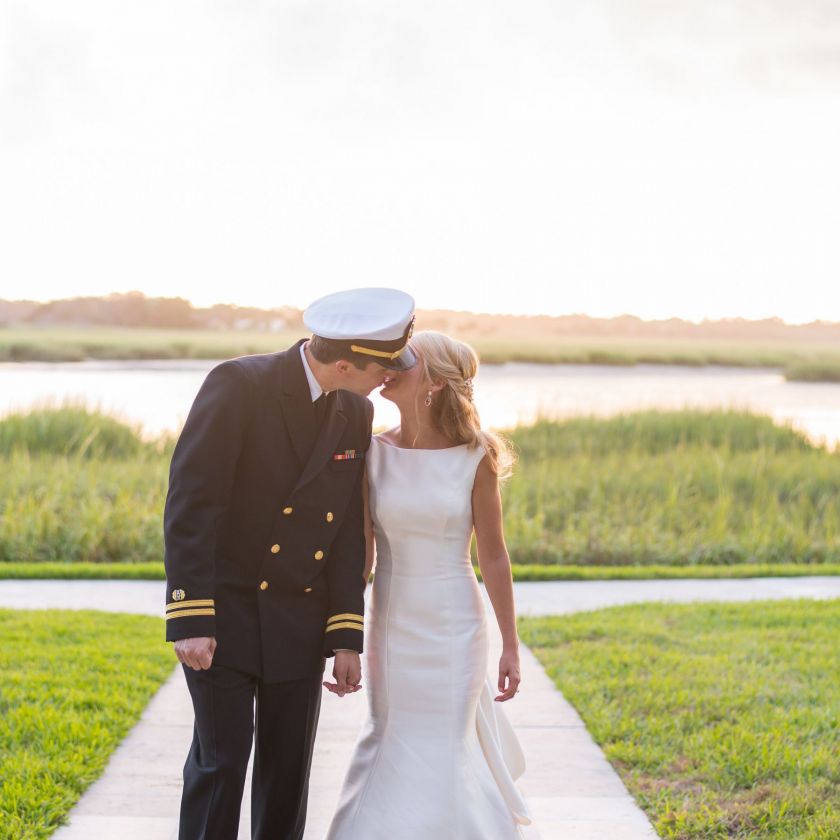 Nicholas & Sherry
The day of, you feel like a princess. You do not worry about a thing.
Read More