Annual Tree Lighting Ceremony in the Cloister Colonial Lounge
The Cloister Colonial Lounge
Celebrate this year's tree lighting hosted by Santa Claus himself! This is the one annual tradition you don't want to miss. Live music will begin at 5 p.m. with the tree lighting at 5:45 p.m.
Cash Bar will remain open until 9 p.m.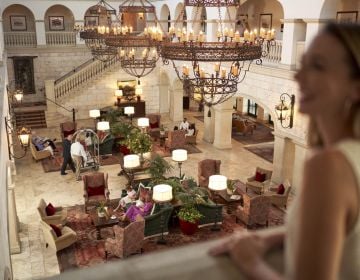 The Cloister Colonial Lounge
Vibrant and visually stunning, suites in the Main Building have river and Cloister views. Here you're surrounded by activity, close to wherever your day will take you.