Bring The Sparkle Party at the Beach Club
Sea Island Beach Club
Steel Toe Stiletto is coming to Sea Island! Enjoy some pre-July 4th celebrations with Veuve Cliquot and sparkle. Live music, dinner buffet and cash bar available. Guests are encouraged to wear their best sparkle!
Two seatings at 5 p.m. and 7:30 p.m.
Price:
$95/adult, $35/child (Ages 4-12) – A service charge of 25% will apply.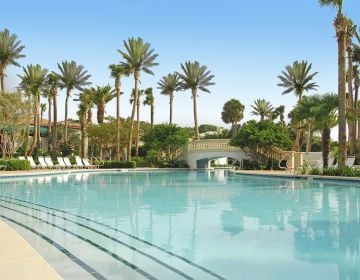 Beach Club
The heart of ​​fun in the sun at The Cloister, a short walk from the Main Building. Head out of the main entrance straight ahead and follow the lush path to discover three swimming pools, a waterslide, and splash pad. Poolside dining, our Snack Shack, Wonderland sweet shop, and delicious oceanfront seafood at Southern Tide. Home of two Sea Island shops, Sea Strike & Pub bowling alley, the Nature Center, Camp Cloister, bicycle rentals, and five miles of private beach along the Atlantic Ocean.