Firework Spectacular at the Beach Club
Sea Island Beach Club
Bring in the New Year oceanside and be dazzled by an amazing firework display.
Price:
Included for resort guests, Sea Island club members and guests of club members who have purchased wristbands, and resort guests or club members who have dining reservations on New Year's Eve at either The Cloister, The Lodge, or the Beach Club. Open to all members and guests after 11:30 p.m. regardless of wristband purchase.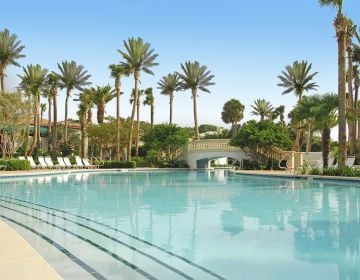 Beach Club
The heart of ​​fun in the sun at The Cloister, a short walk from the Main Building. Head out of the main entrance straight ahead and follow the lush path to discover three swimming pools, a waterslide, and splash pad. Poolside dining, our Snack Shack, Wonderland sweet shop, and delicious oceanfront seafood at Southern Tide. Home of two Sea Island shops, Sea Strike & Pub bowling alley, the Nature Center, Camp Cloister, bicycle rentals, and five miles of private beach along the Atlantic Ocean.