St. Patrick's Day at Sea Island
Named for a patron saint of Ireland who lived during the fifth century, St. Patrick's Day is a chance to celebrate all things Irish! Many of our restaurants will be serving Irish-inspired specials, along with your favorite Irish beverages. Though our dress codes may vary across the resort, one thing for certain is the need to wear green!
Southern Tide Bar
March 17, 2022 – 11 a.m.-5 p.m.
Sea Island Beach Club
Treat yourself to a cup of Leprechaun's Punch! This tasty concoction features lemon vodka and St. Germain, topped with basil and a cherry. It pairs perfectly with an afternoon by the pool!
River Bar
March 17, 2022 – 11 a.m.-10 p.m.
The Cloister at Sea Island
We're kicking things off with a Sauerkraut Potato Cake followed by everyone's favorite, Shepard's Pie!
Oak Room
March 17, 2022 – 11:30 a.m.-10 p.m.
The Lodge at Sea Island
For starters, we're putting an Irish spin on a long-standing favorite – The Lodge nachos. Stick around for Shepard's Pie followed by a Chocolate Stout Cake.
Wonderland
March 17, 2022 – 12-6 p.m.
Sea Island Beach Club
Order up! This Sea Island sweet shop is serving up a treat you don't want to miss – a Lucky Charms Milkshake.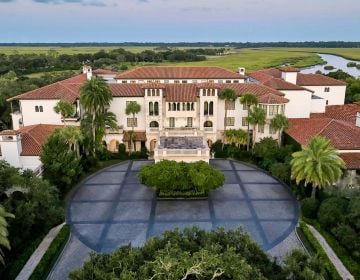 The Cloister at Sea Island
Comprising of rooms in the Main Building, The Cloister Wings, and Beach Club, The Cloister offers vibrant rooms and suites on the lush Georgian coast. Here you're surrounded by activity, and close to wherever your day will take you.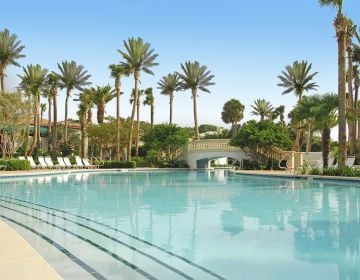 Beach Club
The heart of ​​fun in the sun at The Cloister, a short walk from the Main Building. Head out of the main entrance straight ahead and follow the lush path to discover three swimming pools, a waterslide, and splash pad. Poolside dining, our Snack Shack, Wonderland sweet shop, and delicious oceanfront seafood at Southern Tide. Home of two Sea Island shops, Sea Strike & Pub bowling alley, the Nature Center, Camp Cloister, bicycle rentals, and five miles of private beach along the Atlantic Ocean.