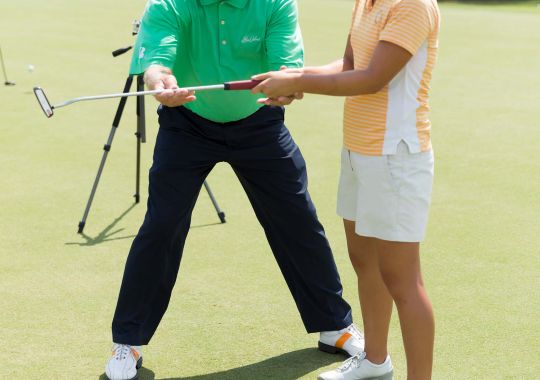 Don't have much time to spend with us? In this condensed course, you will learn at least four of the six "stock" shots—putt, chip, pitch, and approach shots—you need to start playing the game. A great, quick introduction to the game.
Schedule:
Hour 1 and 2: Learn the fundamentals of putting, chipping, pitching and full swing on the range
Hour 3: Hit the shots you learned on the golf course
Inclusions:
Warm up and stretching tips, with longevity in mind
Overview of golf clubs and etiquette used on the course
How to hold the club and set up routine for various shots
Shots on and around the greens: putting, chipping and pitching
Getting iron shots in the air to advance the ball
Video summary of what you worked on, sent to your e-mail
Combine what you have learned and take it to the course. Practice shots to hit in different situations, where to drive the golf cart, rules and how to keep score! Learn helpful tips on how to save time and keep up with the group.