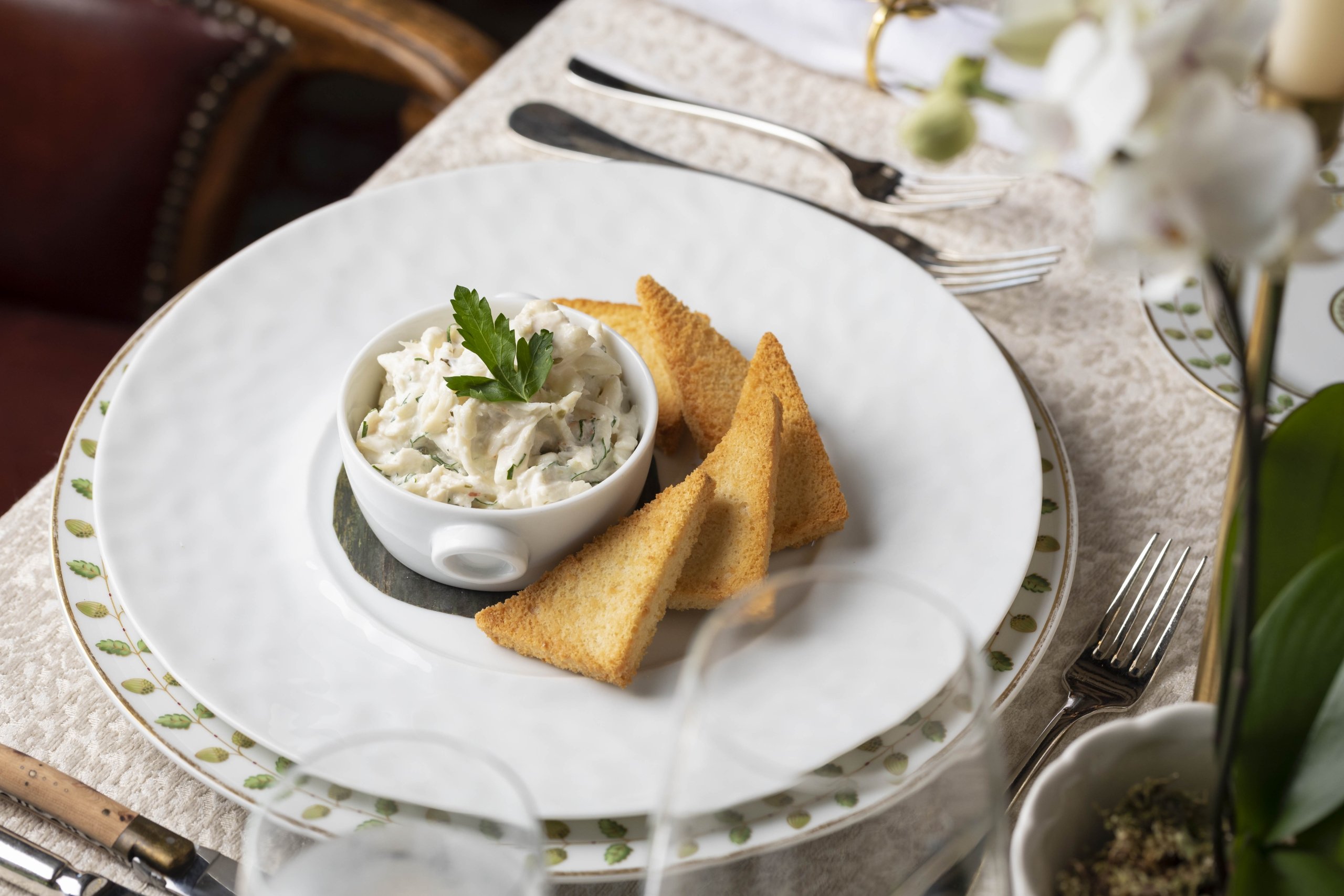 Appetizer
Crab Maison and Toast Points
The Crab Maison and Toast Points have been on the menu for years, and for good reason!
Makes 1 Quart
Crab Maison
4 cups Mayonnaise
1 tablespoon Lemon Juice
1 teaspoon Shallots, minced
1 tablespoon Capers, minced
1 teaspoon Parsley, chopped
1 teaspoon Lemon Zest
1 can Crab Meat
Salt (to taste)
White Pepper (to taste)
Toast Points

2 slices Brioche Bread
1 cup Clarified Butter
Crab Maison:
Mix all ingredients in a bowl, except the crab meat.
Season with salt and pepper.
Place crab meat in a separate bowl and add the Maison dressing to desired consistency.

Toast Point:
Preheat the oven to 300 degrees.
Cut the crust off the bread and slice in half.
Cut each half cut at an angle.
Place them on a tray with a roasting rack and brush both sides of the bread with clarified butter.
Put in the oven for 10 minutes, or until golden brown.
Allow toast points to cool before eating.