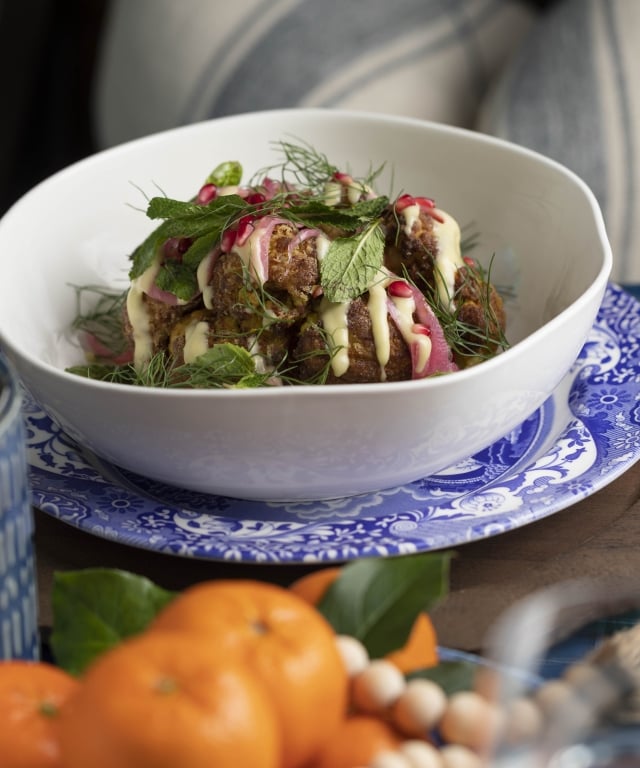 Appetizer
Crispy Cauliflower
A simple dish with a more-than-simple taste!
Crispy Cauliflower
Makes 2 Servings
1 whole cauliflower head (about 2 pounds)
½ cup (or more) extra virgin olive oil or melted ghee
3 tablespoons Kosher salt
Preheat the oven to 350 degrees.
Remove the stem and any leaves from the cauliflower head.
Cover cauliflower in olive oil or ghee, and rub in well.
Season with salt.
Place in a baking dish and cover with foil.
Roast for 30 minutes with foil.
Remove foil and continue to roast until golden brown and softened, about 45 minutes.